Vicky R
By Nehria Mariën August 31, 2021
THIS WEEK ON MEET THE FAM: VICKY R
The next artist we would like to introduce you to is one of the biggest French female artists of her generation.
As a rapper, singer and beat maker Vicky R is an indispensable part of the music industry. We arranged a meeting in Paris to get to know her better and learn more about
her upcoming projects.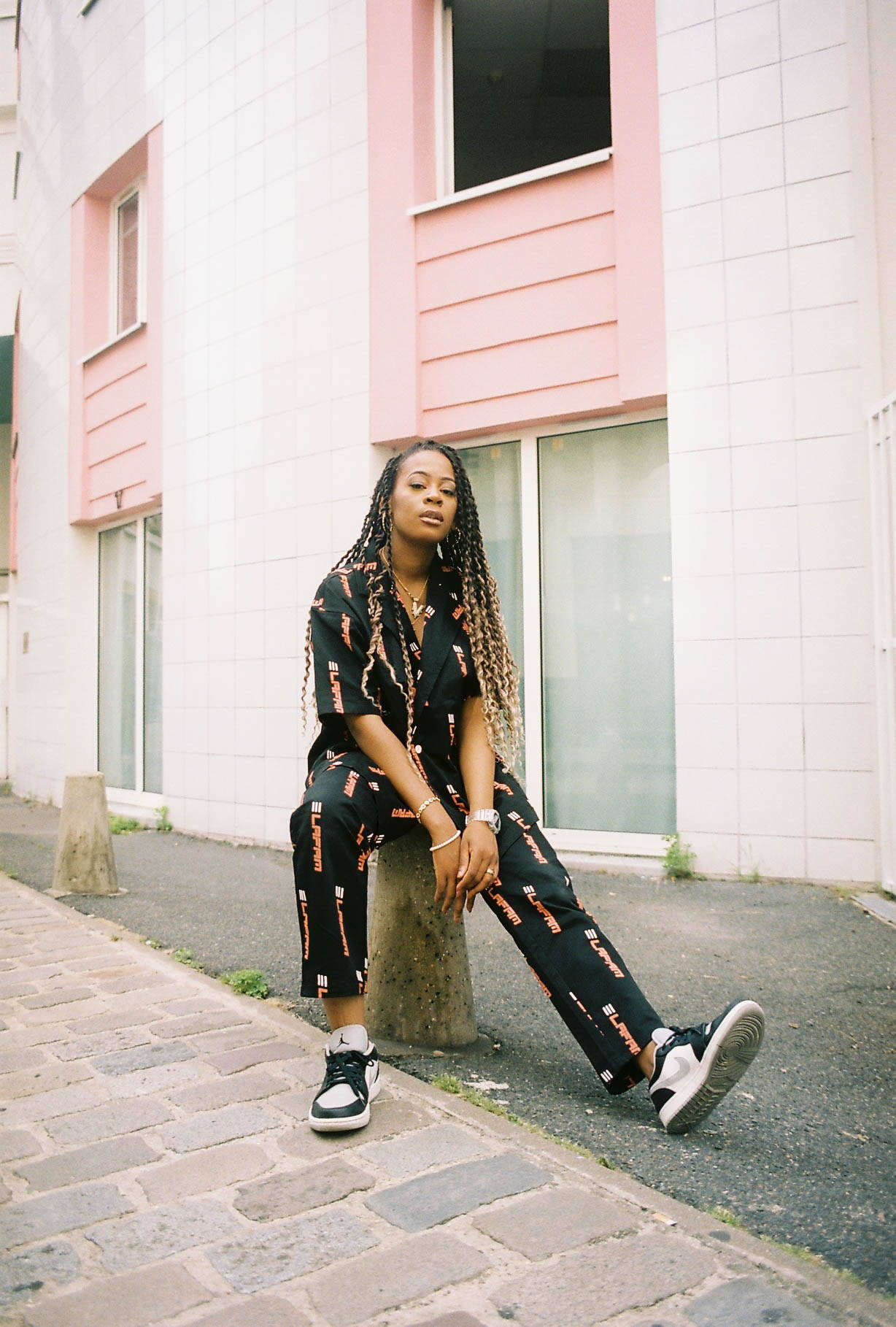 She was born in Libreville in Gabon and grew up in a musical environment. Vicky developed her passion for music at a young age. "I have a musical family. My cousins ​​and uncle are very involved with music and my grandfather is a great Gabonese musician. She grew up in a household where music was an essential part of the family, especially gospel, rumba, pop music and Congolese music. "I think the musical environment I grew up in caused my love for music." Vicky says.
In 2008 Vicky moved to Lille, the north of France, where her music career started soon after. When she was 12 years old her cousin decided to take her to a studio for a recording session
where she was immediately put to work. I got taught how to work with FL Studio 7. It was a cool and great experience and my first time learning how to create my own music. The session left a big impression on Vicky. She discovered a new passion: producing.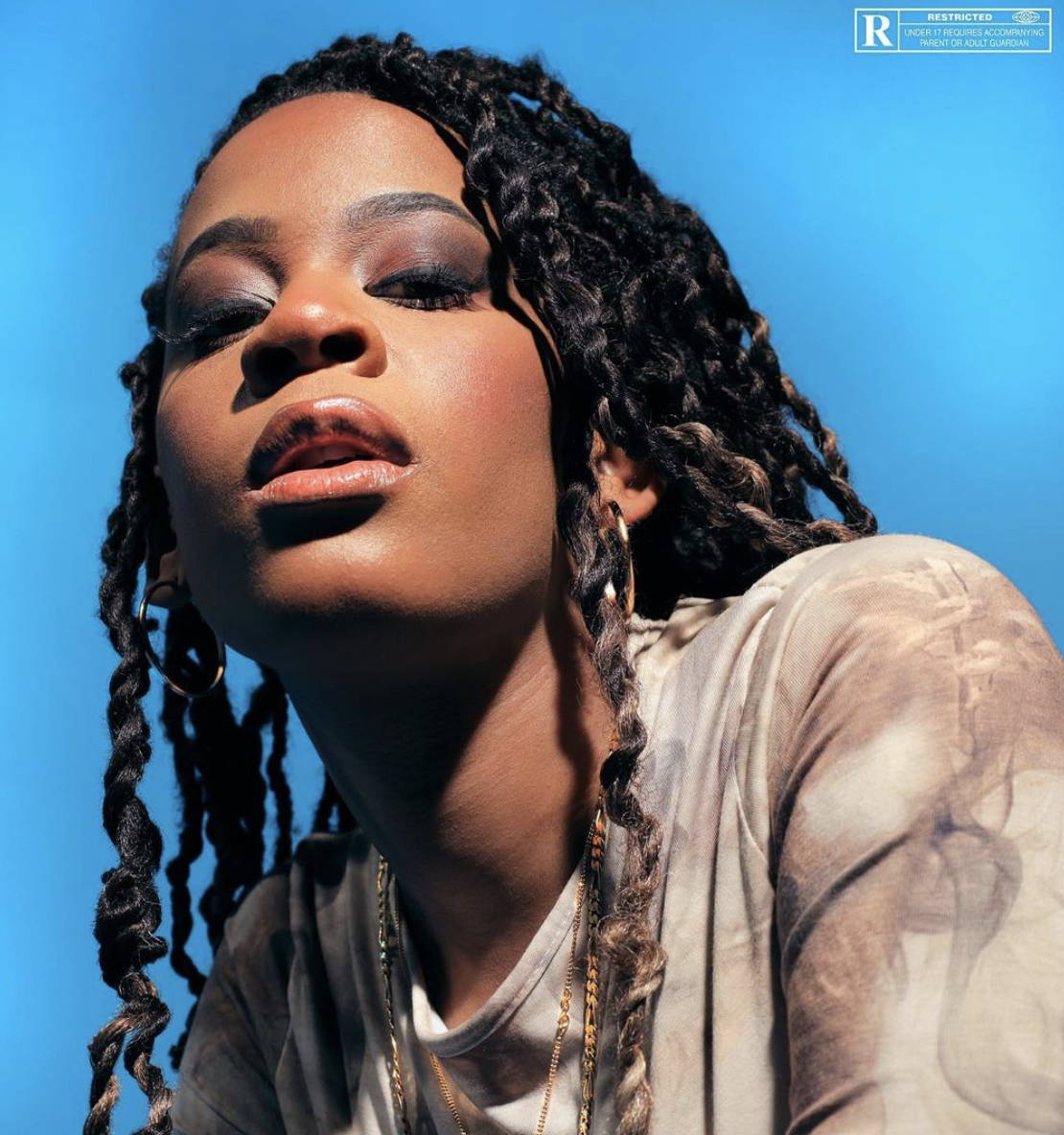 ''The first meeting with Mehdi Maïzi was a very big and
important part of the start of my career.''
Later on, in 2019, Vicky moved to Paris where another new big opportunity was created. "I got a text from Mehdi Maïzi, the head of Hip Hop Apple Music in France. He told me he was working on a new project and wanted me to be a part of it." Vicky says. Not long after, Mehdi introduced Vicky to the music platform Deezer and Vicky became part of a project about emerging and new artists.
From this point on things only got better. She started rapping in addition to producing music. Vicky came into contact with many other artists and was well received by the French music industry. ''I am a girl and music producer. In France that's very rare and unique." Vicky says. ''It made the music industry very protective of me.''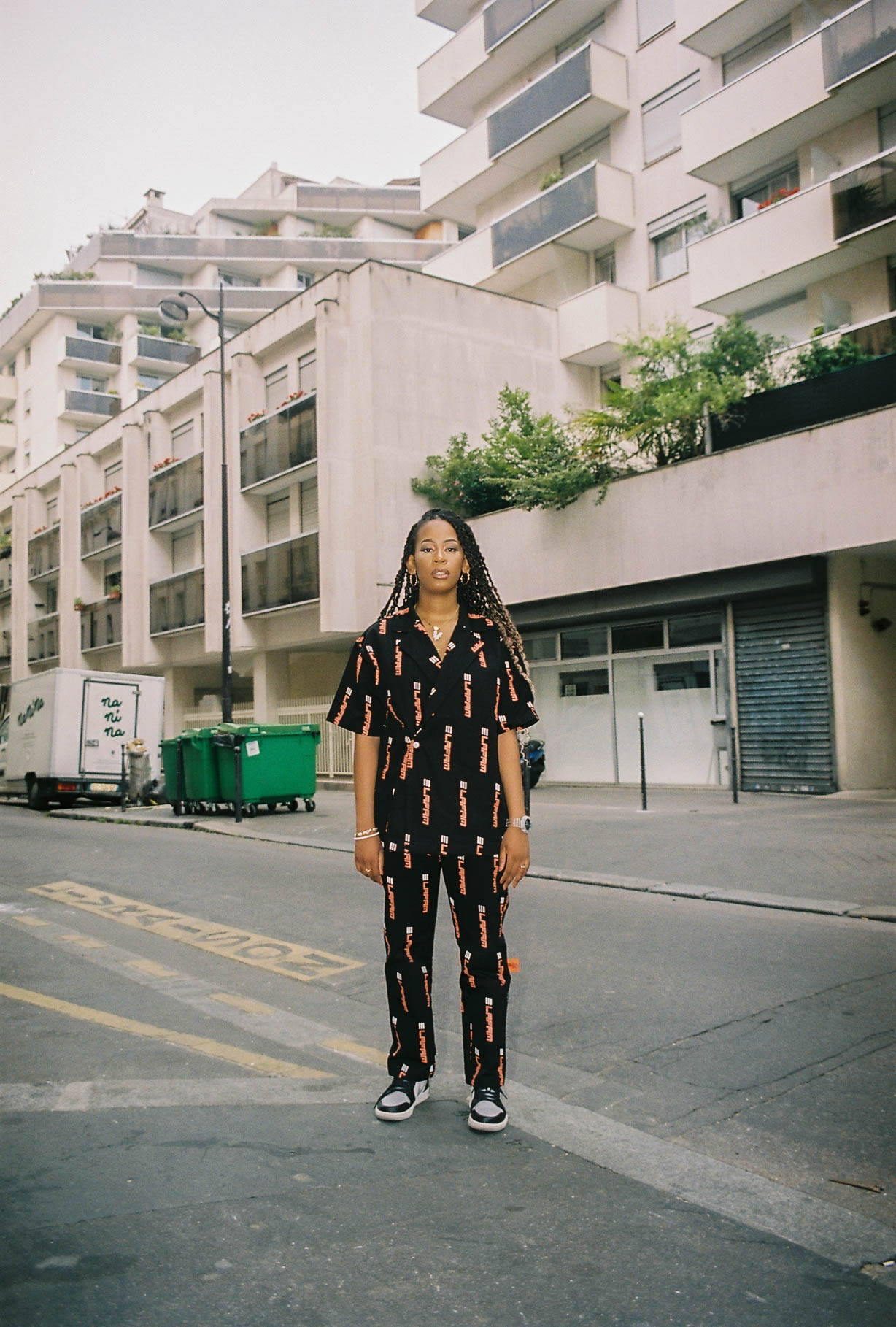 ''I think we are at the beginning of a new era.''
Fortunately, we see more women in the music industry and their talent is increasingly recognized.
''I think it's a great thing. We need more representation of women in the music industry." According to Vicky, society is finally starting to see how important it is to have women in the
music industry.
''I think we are at the beginning of a new era. Soon there will be more collaborations and projects with female artists." Vicky says. Together with female artists Joanna, Chilla, Kanis and Alicia, Vicky took part in the track. A track published to raise awareness of the importance of women in the music
industry. ''It was huge!'' says Vicky. ''It was the first time in France there were five female artists on a track.'' The track was well received and quickly became a big hit. ''I feel like
Shoot is a very important track in the history of French music.''

Women have always played an important role in Vicky's life. ''My mother inspires me and is my biggest role model. She passed away eight years ago but I feel like she's still here.'' Vicky says. Besides her mother, her sister is also a great support. When Vicky moved to France at the age of eleven, her sister was the one providing support and stability.
''It was tough at the beginning and I experienced a big culture shock. My sister has been a huge support to me during that time.''

Moving to France turned out to be a great decision. ''Gabon is great, but I know I moved to Paris for a bigger reason.''
France has already been able to offer Vicky many opportunities, but she still feels very connected with Gabon. ''I still keep an eye on what's happening in Gabon and I'm still very connected with the Gabon community and their musicians. I've even worked with a number of Gabon artists, some of whom live here in Paris.'' she says.
Besides taking a lot of inspiration from American artists such as Travis Scott, Missy Elliot and producer Swizz Beats, she also takes a lot of inspiration from her roots.
''Gabon people love to dance. They use instruments differently.'' Vicky says. ''I use Gabon Influences like the drum in some of my afro tracks.''

Her family and friends are a great source of inspiration for her music. These are the people who give her stability and a lot of love.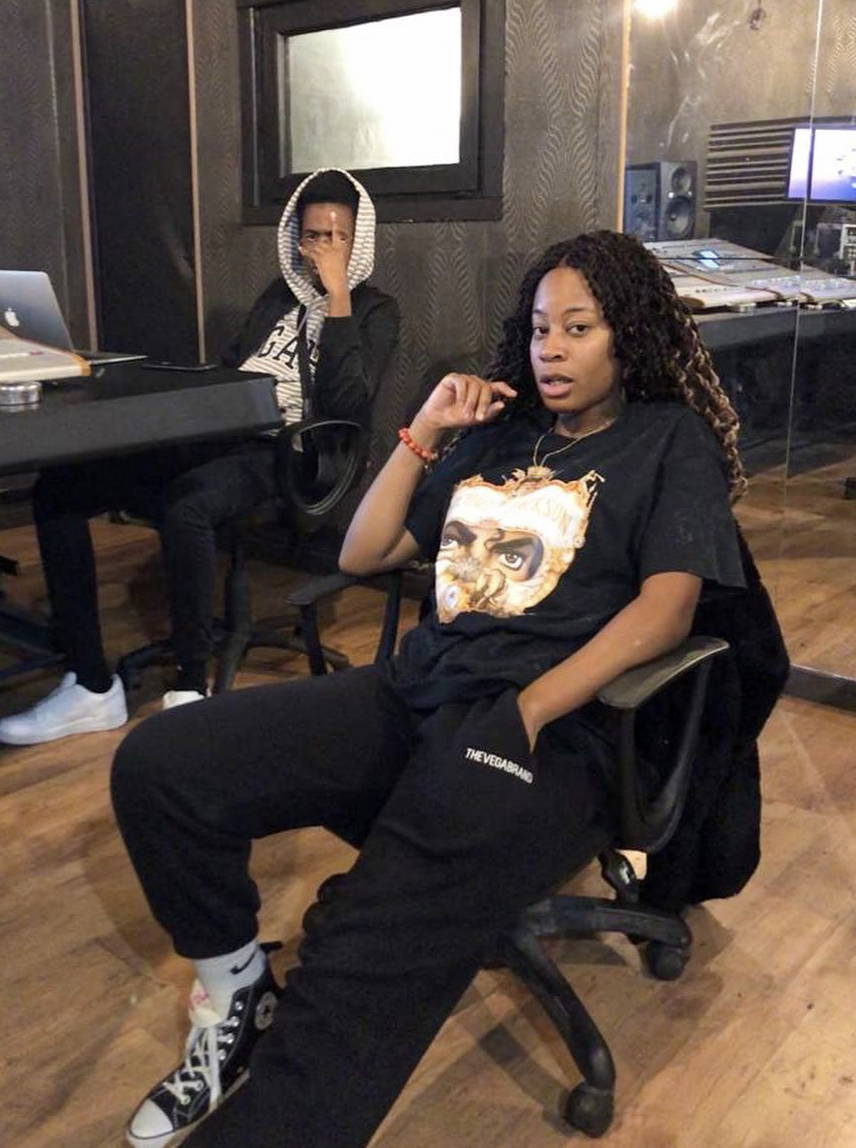 "My music is the best way to show my love and gratitude to
my family and friends."
Besides producing and writing for herself, she produces and writes for other artists and
gains inspiration from the way other musicians produce their music. ''I feel like we first need to delve into the working methods of other artists, before we go
into the studio together. This will make you understand eachother better." Vicky says. ''We are musicians, so our feelings and thoughts are a very important part of the process.''
For Vicky, collaborating with other artists is a great way to build a deeper connection.
'' I am an artist not just a female rapper.''
Fortunately, we will soon be able to enjoy her collaborations even more. In September Vicky will release her second EP called V2, which consists of a lot of features,
with artists like Le Juiice and Still Fresh. Thus, we expect more experimentation and a lot of bangers.The EP will be a combination of different music styles including pop, track 'smooth' drill and afro. We will not only hear Vicky rap, but she broadens her talents by singing on her new EP. ''I am an artist not just a female rapper.'' She says.
We ended our interview by asking what Vicky would do if she wasn't a music artist. ''I love to cook, so I think I would have my own restaurant. It's my plan B'' Vicky says. Or maybe I can create a music restaurant with a studio in the kitchen, lol.
The La Fam family can't wait to visit the music restaurant one day.